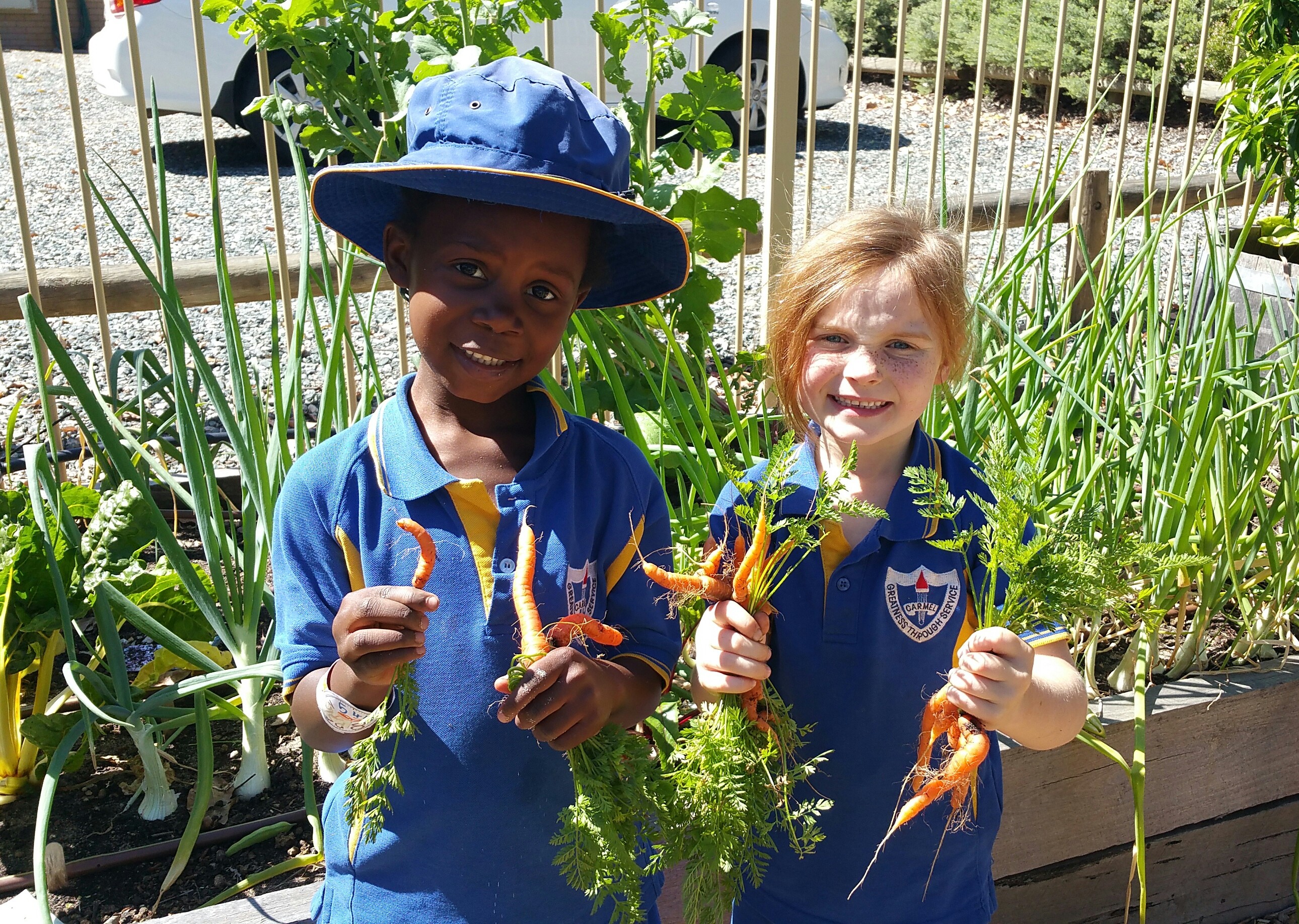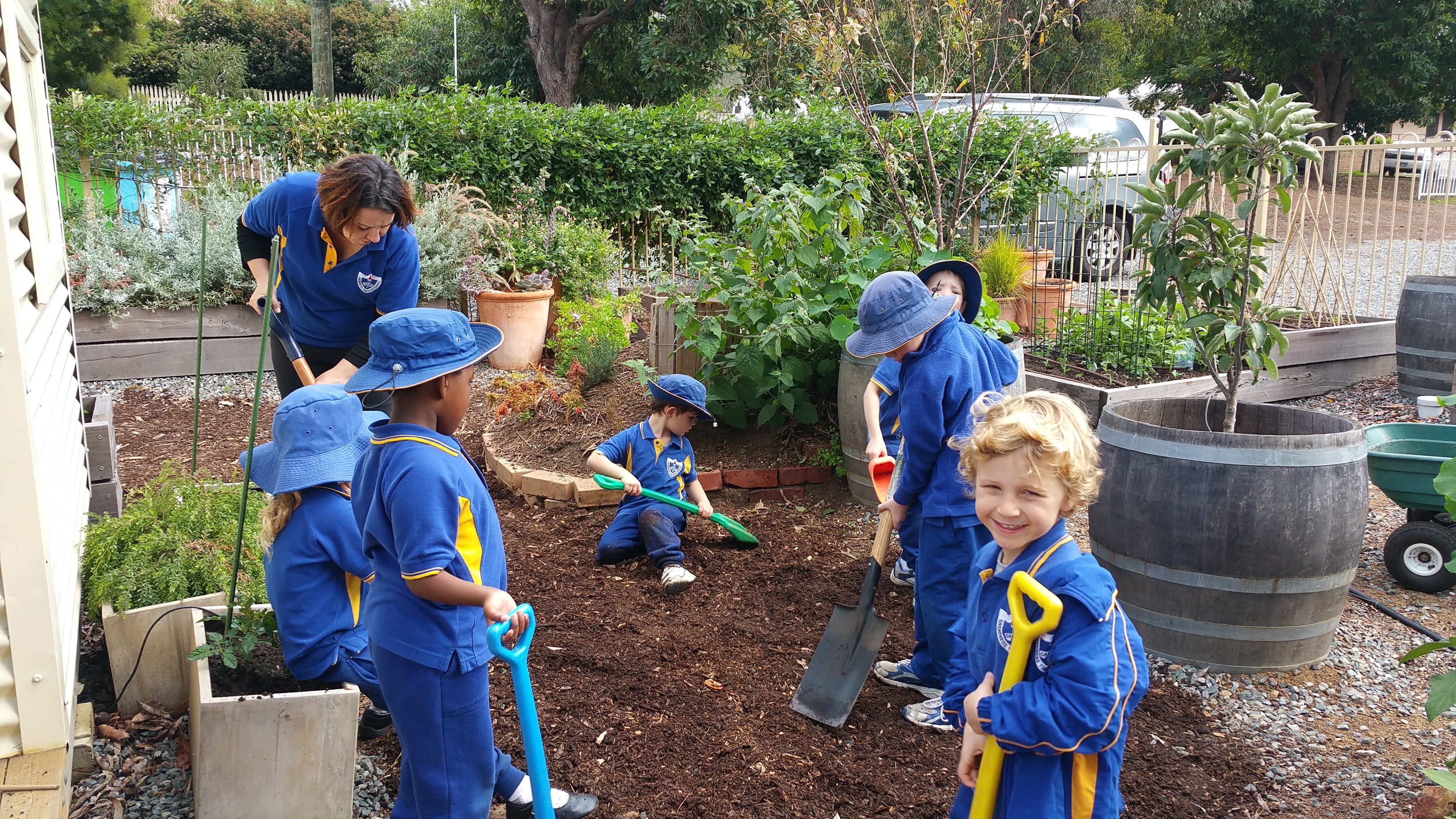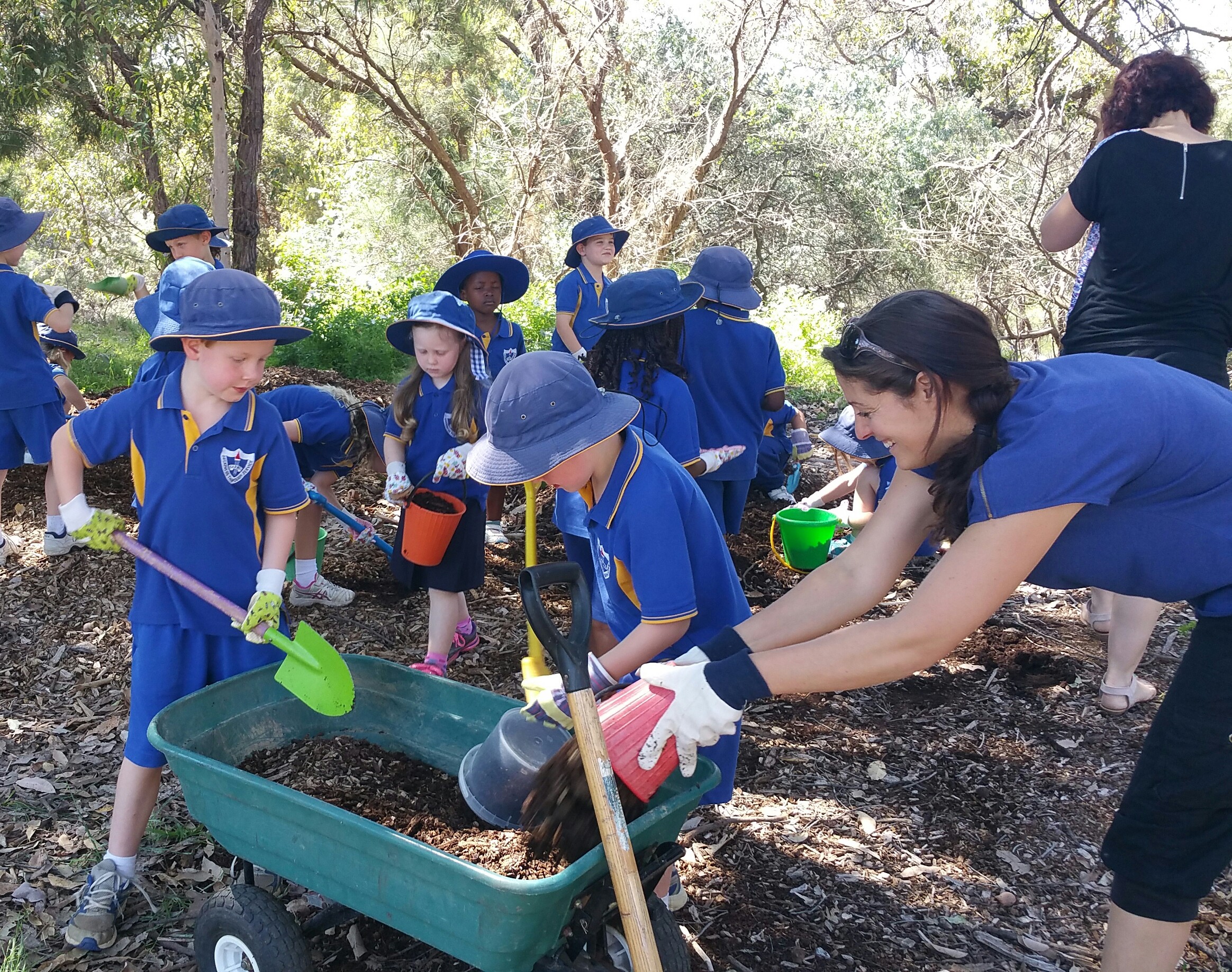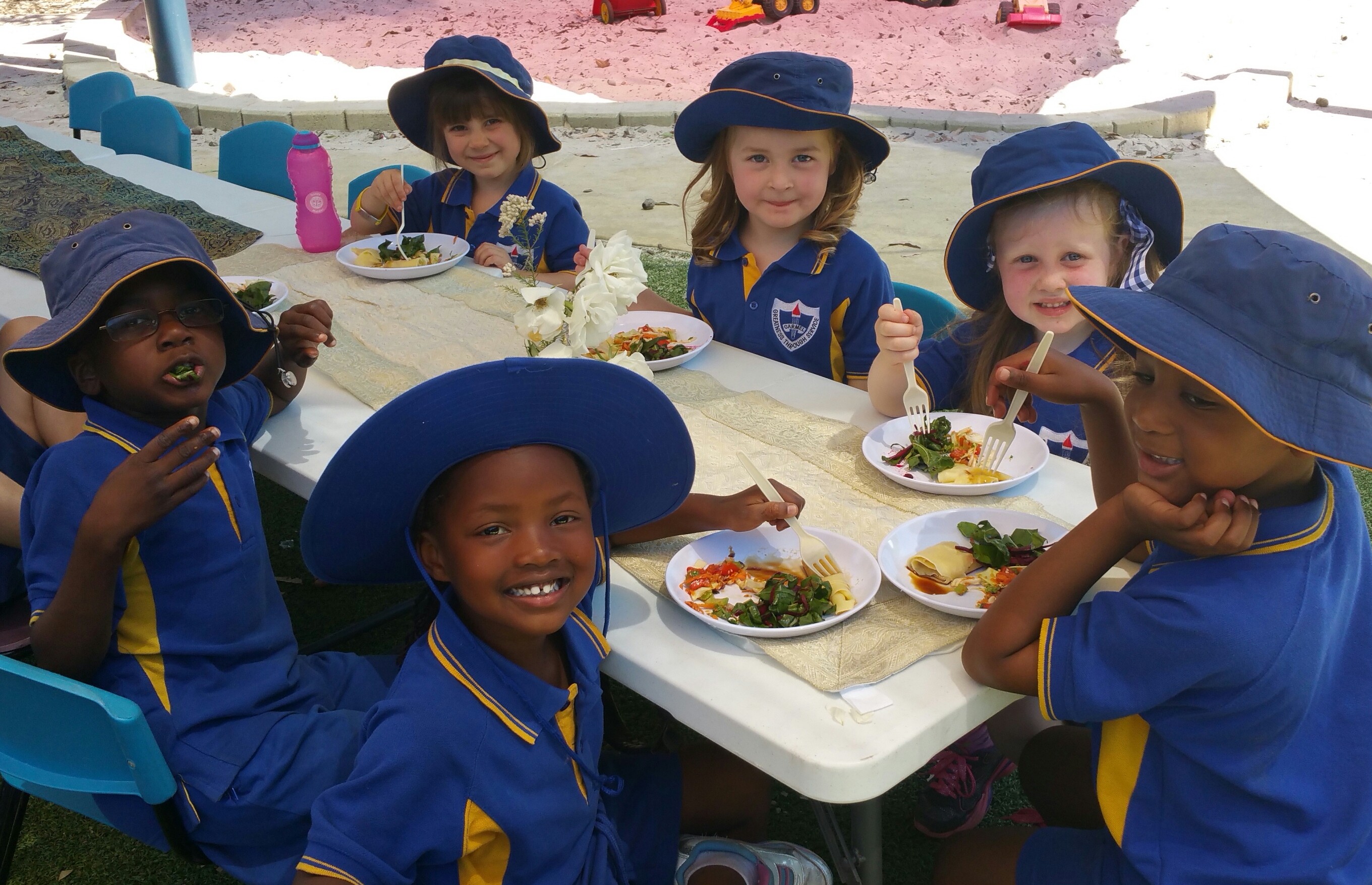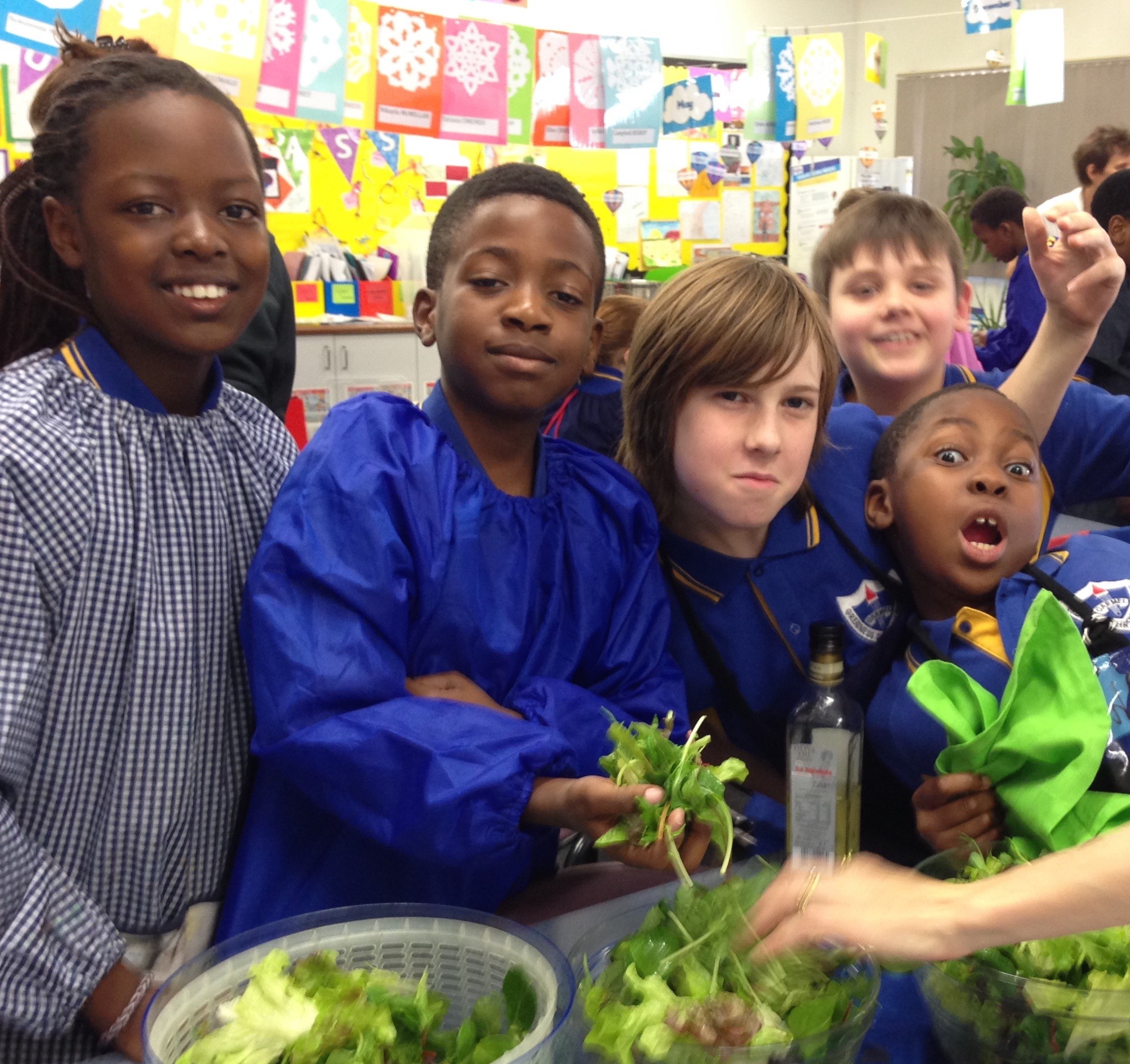 KITCHEN GARDENS Early Childhood
The Stephanie Alexander Kitchen, Garden program is run every Wednesday morning in the Early Childhood centre (Kindergarten and Pre-Primary). The aim of the program is to teach children the value of good nutritious food. The program does this by having children learn how to grow and maintain vegetables, herbs and fruit crops. Children use this produce in the kitchen to make tasty, nutritious food dishes. Children learn basic cooking skills such as cutting, peeling and grating. They are given the opportunity to experiment and explore the chemistry of food. They also investigate how different foods react to heat and cold. Parent support is an important element for this program to succeed. Each week we have between 2 – 4 parents who assist in either the kitchen or garden areas. When all of the food has been prepared, a large dining table is set and all children sit down together to eat and discuss the food. After the meal each child cleans, washes and dries their own plates and cutlery.
KITCHEN GARDENS Year 5
Year Five were fortunate to be involved in Kitchen Gardens with Mrs Taylor throughout 2015. They took part in planning, building, creating gardens and planting. They also had some opportunities for cooking delicious fresh meals using garden produce. The children have benefited from getting out and working in the fresh air, developing life skills and acting as a team. Learning opportunities have arisen integrating science, geography, technology and maths. Participating in growing plants has also helped nurture a sense of awe for our great Creator.