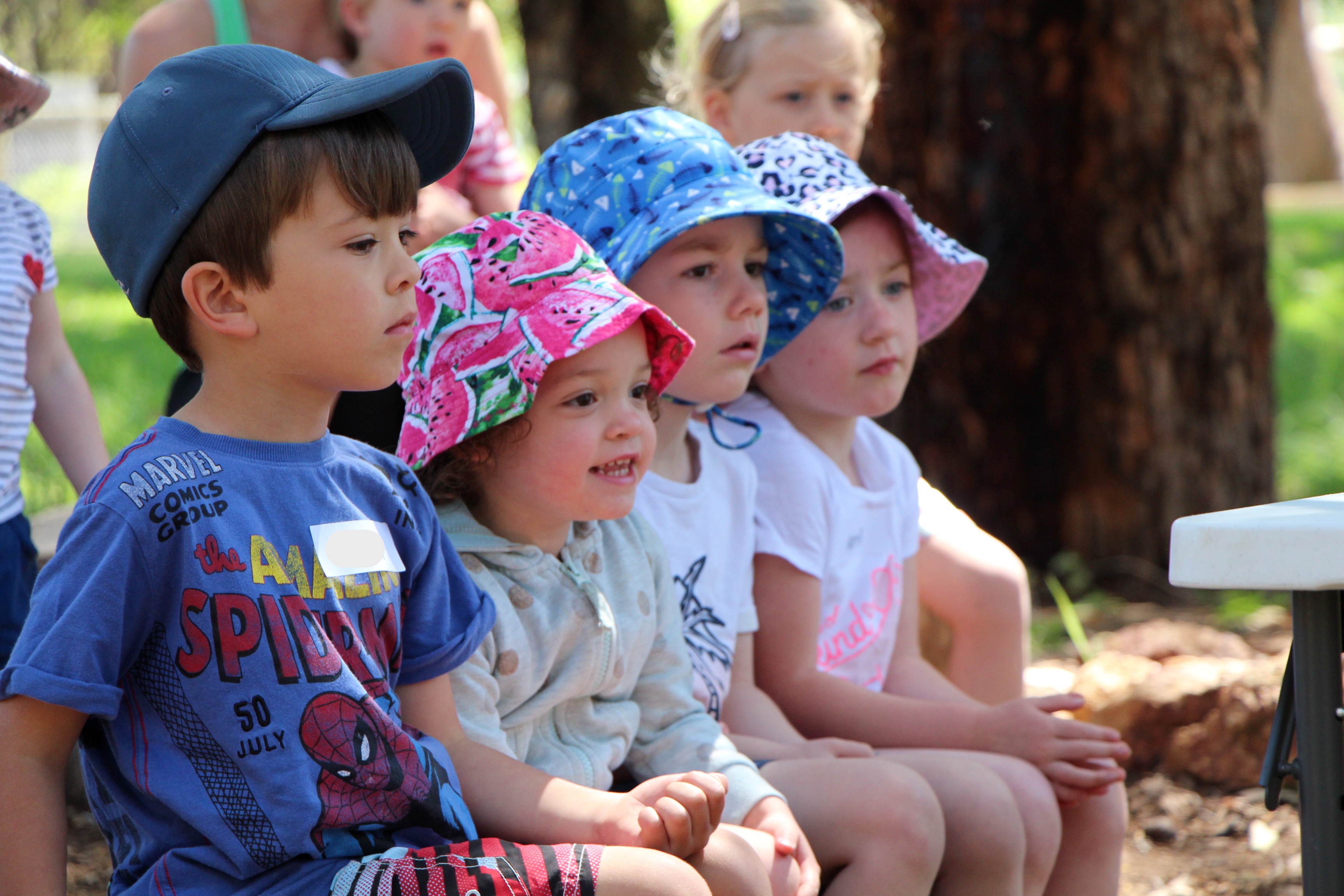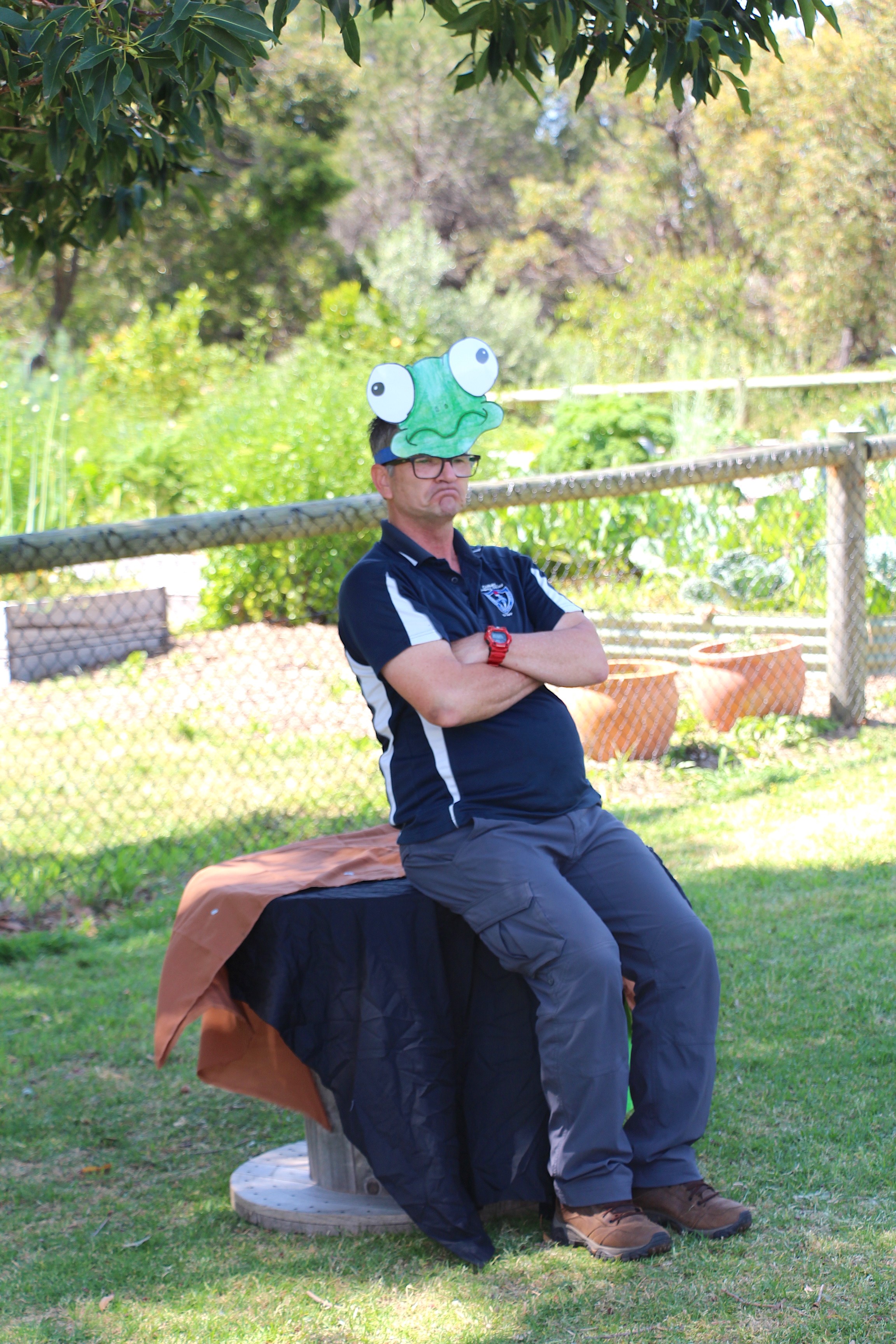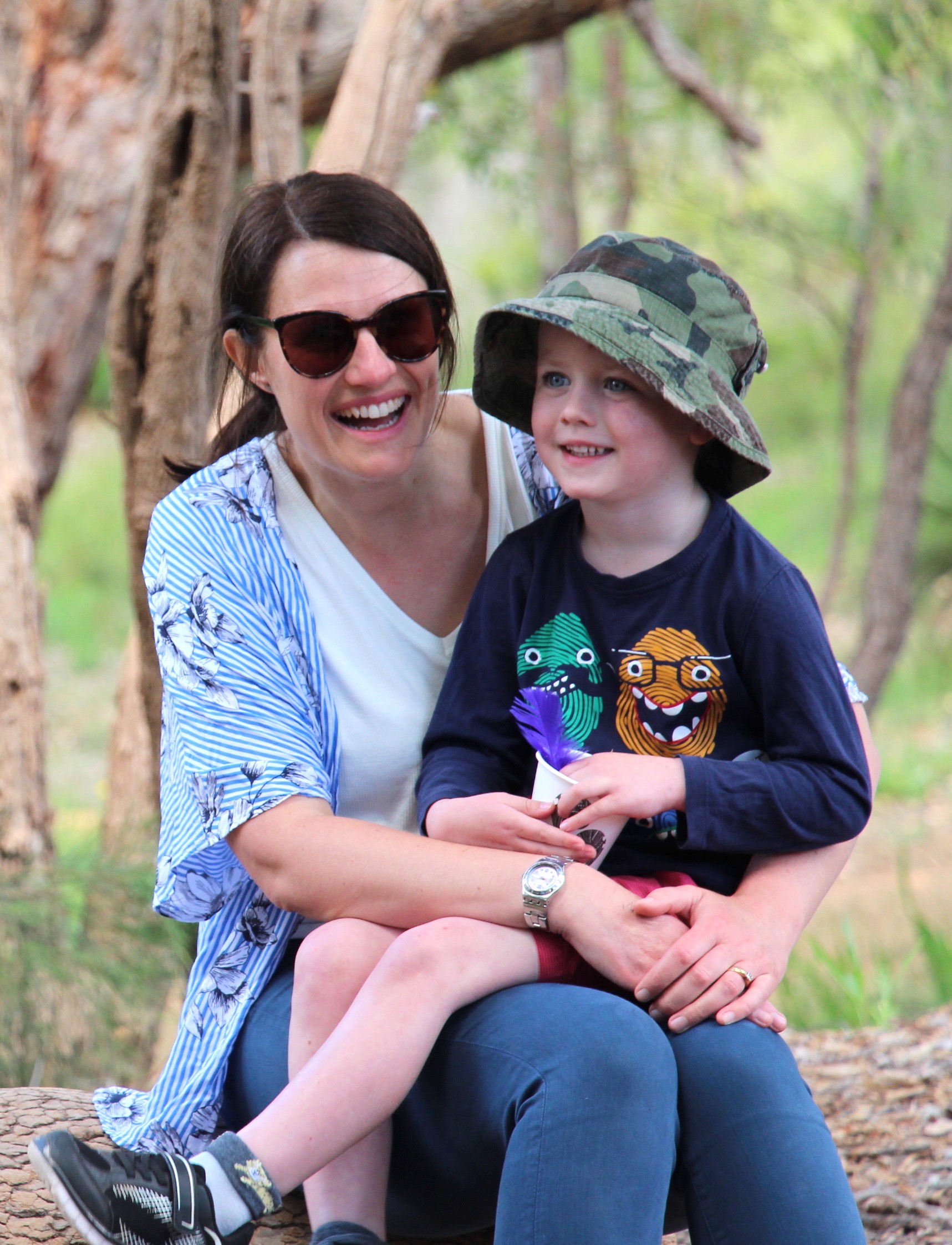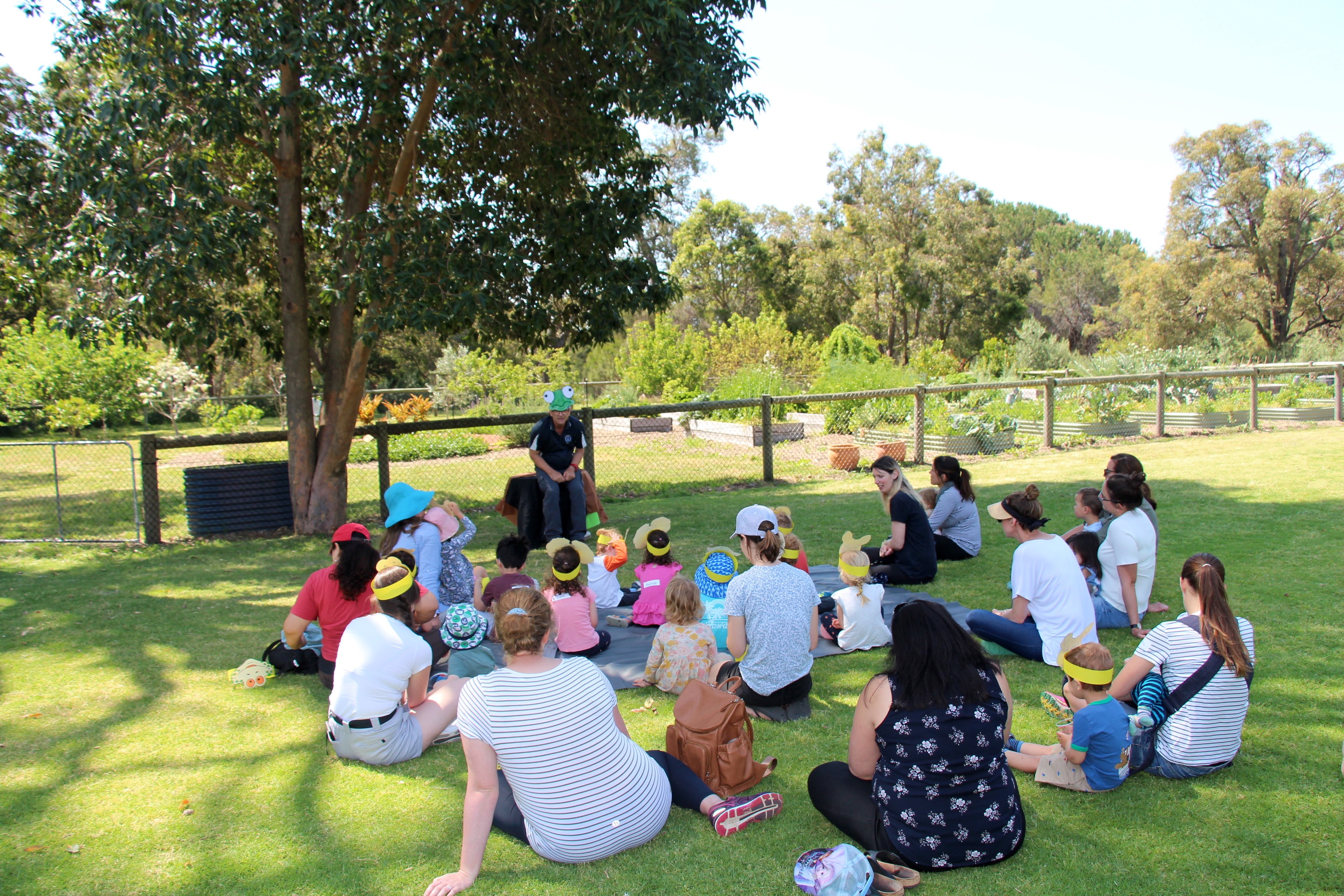 Storytime in the Bush is an interactive nature-based story retell aimed specifically at 2-4 year olds. Families join us in our early childhood area for an interactive and enjoyable morning five times each term on a Tuesday. Our creative early childhood teachers share a story with the children, complete a craft activity and then enjoy morning tea together. Following the story, the children have time to explore the amazing outdoor play area, which they love! This program is proving to be a wonderful way to meet new families and introduce them to our school.
If you would like to join us at Storytime this term, BOOKINGS ARE ESSENTIAL on 9291 6399 or email primary.admin@cac.wa.edu.au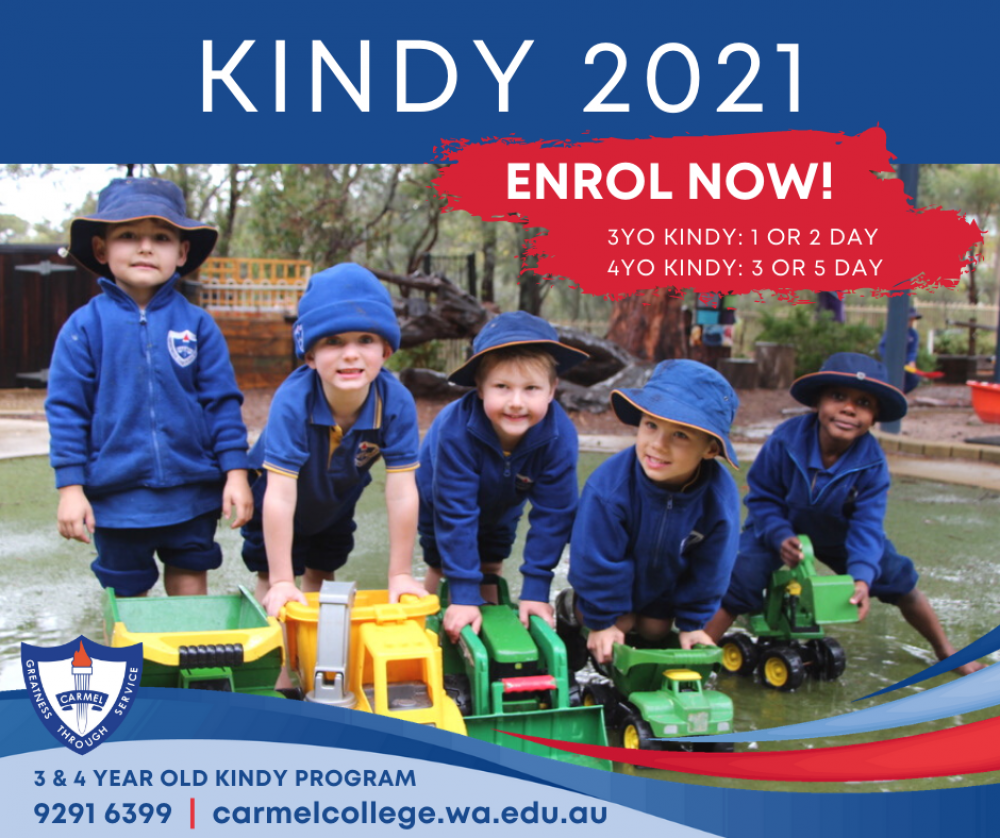 Carmel Primary offer both a 3 Year Old & 4 Year Old Kindy Program.
The 3 Year Old Kindy program runs 2 days a week. You have the option to enrol your child for either 1/2 days or full days. All children need to have turned three prior to starting 3 Year Old Kindy.
Days: Tuesday and Thursday
Hours: 8:50am - 12:30pm (1/2 days) or 8:50am - 3:10pm (full time)
The 4 Year Old Kindy program runs 3 full days a week. Parents also have the option of enrolling their child for a 4 or 5 day program.
Days: Monday, Wednesday and Friday
Hours: 8:50am - 3:10pm

Contact us today to register your interest in our Kindy Program for 2021!