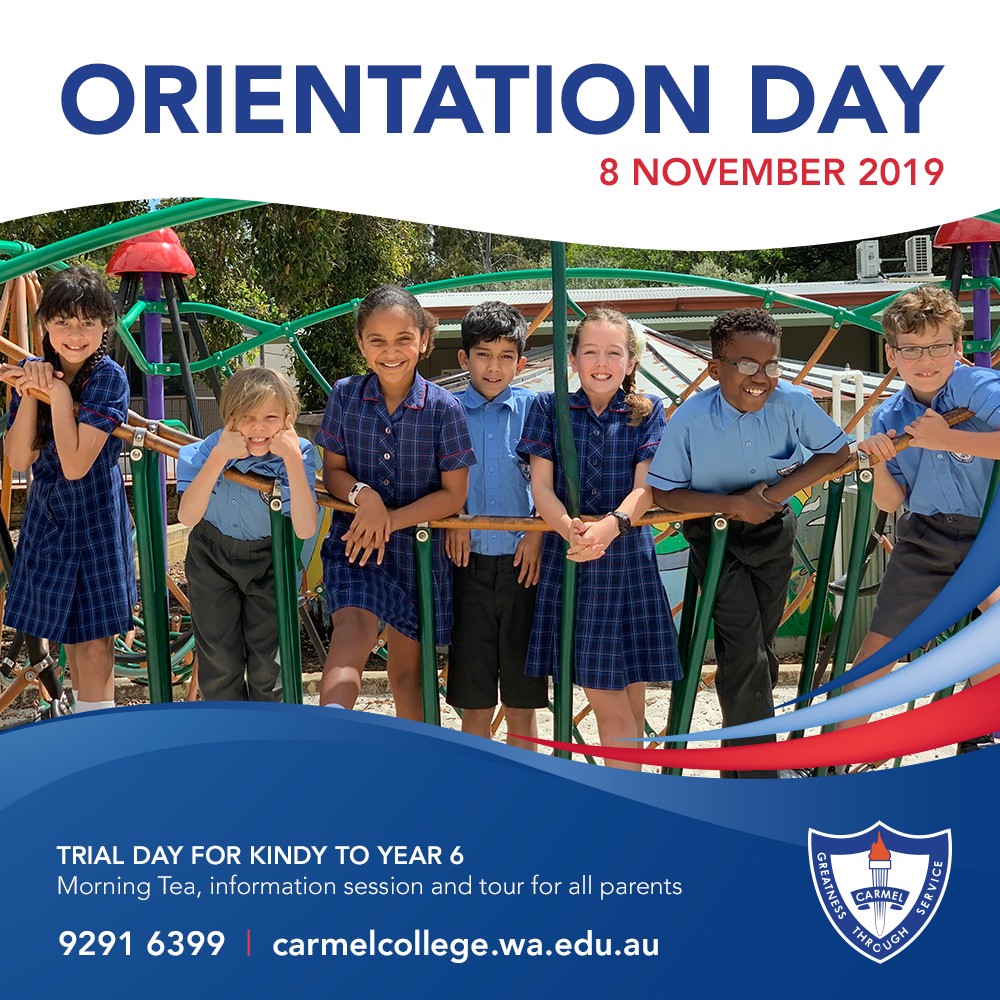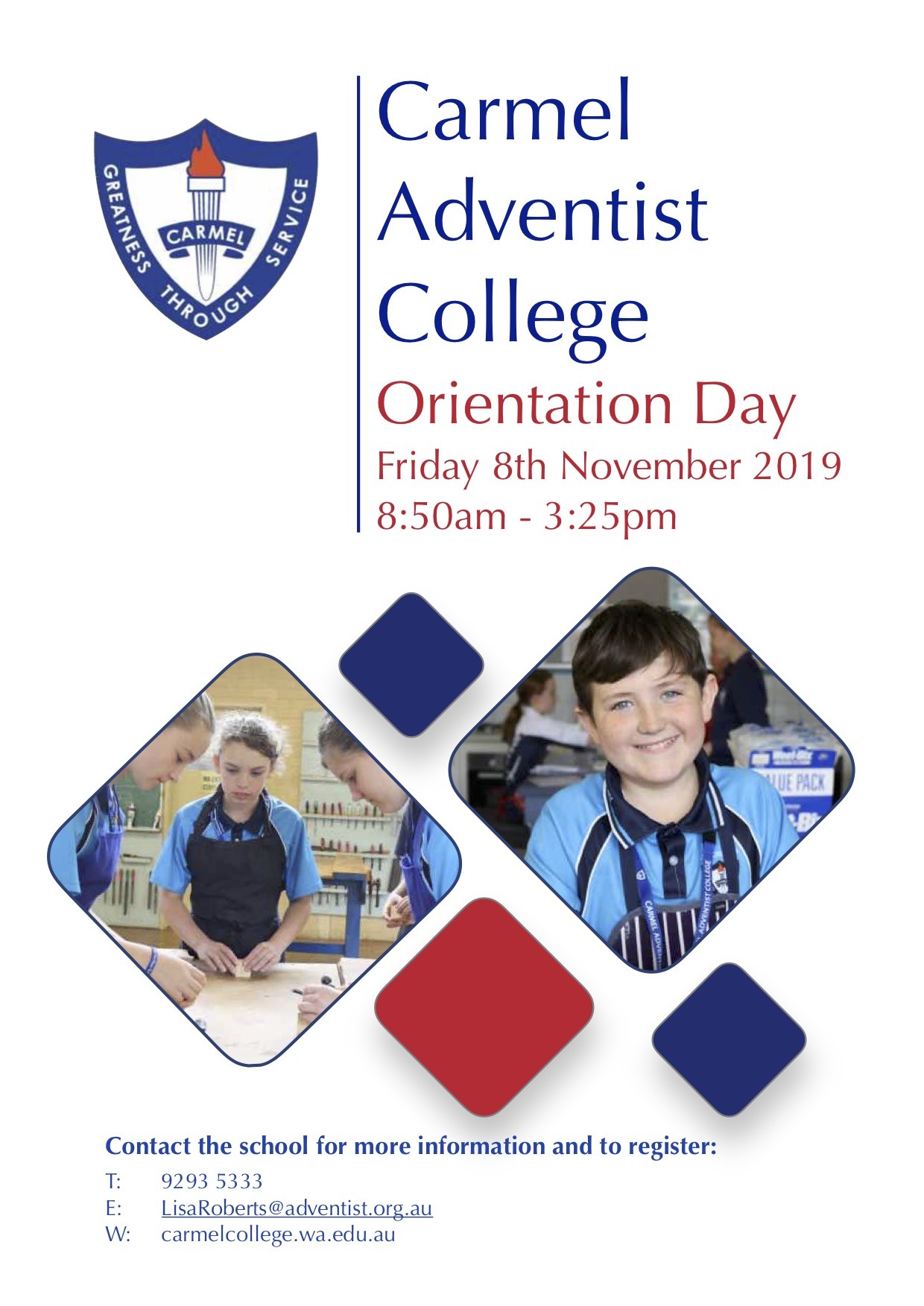 Our Orientation Day is on Friday, November 8.
New families have the opportunity to visit our school, where they can have a look around, new students can participate in their classes and meet their new teacher and classmates.
Carmel Primary
The primary school has a specific half-day program for prospective Kindy students. Students in Pre-Primary to Year 6 are also invited to attend for the day and spend it with their appropriate class. All students in our school will be advanced into the grade that they will be going into next year.
Please contact Narelle in the Front Office on 9291 6399 to register and for further information or email NarelleDuncan@adventist.org.au
Carmel Secondary
At the secondary, the day is aimed at Year 6 students transitioning into high school in 2020. The students participate in a specialised program where they will experience:
• Wood Work
• Cooking
• Science Experiments
• English Olympics
• Sports Games
Morning tea is provided for parents where they will have the opportunity to meet each other and speak with the Principal, Mr Nicholas Thomson and Deputy Principal, Mrs Jessica Foster.
Please contact Lisa at Reception on 9293 5333 for further information or email LisaRoberts@adventist.org.au