Mufti Day
Location:
Date(s): March 21, 2023
Time: 12:00am - 12:00pm
Details: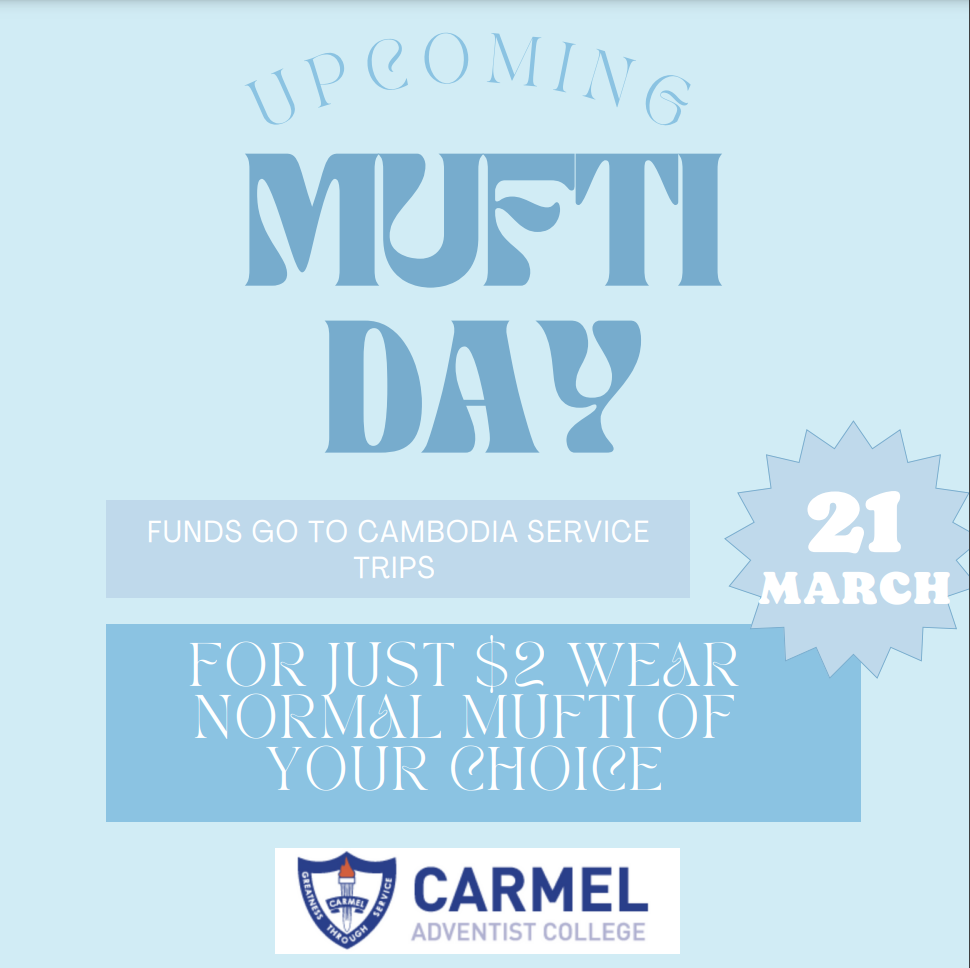 This is where students can wear clothing of their own choice for the cost of $2. The money will be collected in homeroom and all monies will go towards fundraising for our Cambodia Trips this year.
Clothing Guidelines -
No clothing with inappropriate slogans or images.
No short shorts, short skirts, or tops that are strapless or too revealing.
Normal school rules for jewelry
Any breaches of the above guidelines may see a student having to remove the item and change into replacement clothing from our lost property/second hand uniform cupboard. We encourage students to be mindful of their choices.
If students have Science, manuals, or PE, they must make sure they bring appropriate footwear to participate.
We look forward to as many students participating as possible, but if students don't want to take part, they are expected to wear their normal full school uniform.
---