Pastoral Care
The pastoral care program of the College is a program of total care for each individual child and is incorporated into daily school-life as well as in Bible and Pastoral Care classes. It is designed to provide spiritual, social and vocational guidance, and to establish a network of relationships that will support each child during their College experience. It recognises the importance of helping students to develop a full understanding of themselves, their relationship to God and their role in society, thus enhancing their concept of self-worth. We believe that caring for one another as a school community is important for us to thrive as a school family. There are various ways in which this occurs at Carmel Adventist College.
Our Pastoral Care and Chaplaincy Team offers a buddy system for new students as they settle in. It helps to foster relationships and support between younger students and their older peers. The College also has a strong focus on family support both within the school and in the wider family context. This pastoral team plays a significant role in fostering a strong sense of community amongst the students and the parent community.
We value the importance of nurturing relationships between the teachers, students, and parents. It is through caring and respectful relationships that effective communication can occur, and our students' potential can be achieved academically, socially, physically, and spiritually. This fosters a warm sense of community and a safe environment where students learn valuable relationship-building skills in a setting that values individuality.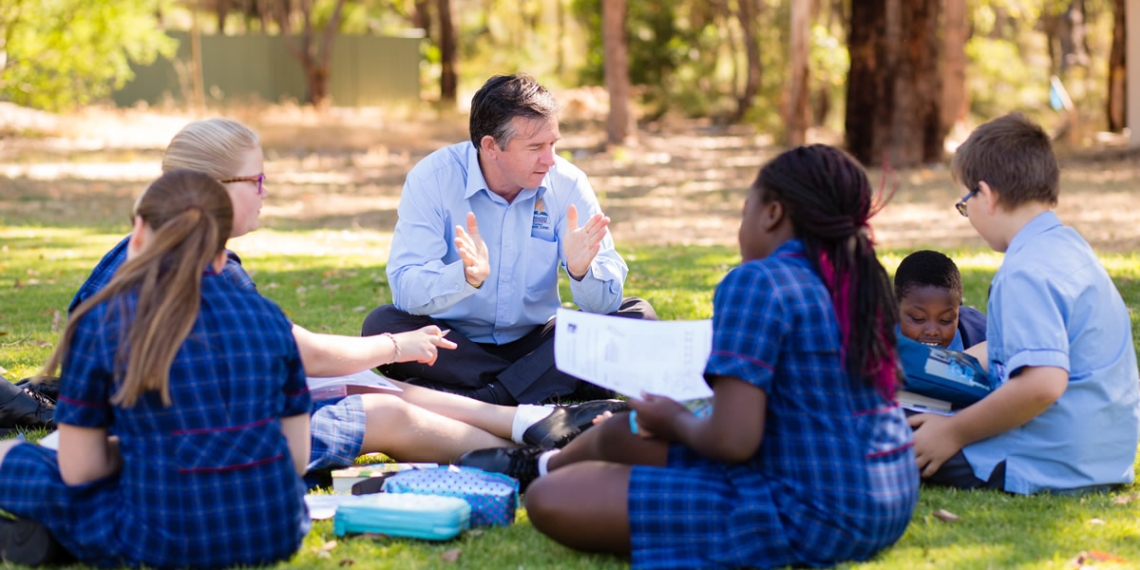 Our pastoral care program in the College operates in the following ways:
Administration
The College Administration operates an "open-door" policy. Opportunities to support students are created by:
Being readily available when sought by students
Actively seeking out students to encourage and counsel.
Staff
Collectively, the staff share in the pastoral care program by:
Operating a student prayer list in staff worships
Systematically reviewing students' progress and performance in staff meetings
Supporting and sponsoring activities that will enhance the welfare of students
Accepting responsibility for a particular group in the College (e.g. Homeroom teacher)
Accepting responsibility for a group of students in the College.
Individual Teachers
As Christians, each teacher demonstrates his/her care for and interest in each child by:
Taking time to talk and mix with the students
Being readily available when sought by students
Providing appropriate counselling when required
Actively seeking out students to encourage and support.
Specialised Personnel
The pastoral care program in the College is enhanced by the following personnel and the services they provide:
College Chaplains - Seventh-day Adventist ministers with experience in counselling who support the College's spiritual program and are readily available to the students for individual counselling.
Careers Adviser - A teacher with an interest in, and sound knowledge of, career opportunities and requirements who is available for counselling and actively promotes programs in the College designed to prepare students for their transition to work.
Bible Teacher - A teacher who co-ordinates the College's Bible program and promotes spiritual activities within the College.
Curriculum
The College includes activities in its classroom curriculum that form an important part of its process of pastoral care:
Pastoral Care classes (Years 7-9)
Bible classes (Years Pre-K -12)
Annual Week of Prayer and Week of Worship (Primary campus) / Anchor Week (Secondary Campus)
Special Bible study and baptismal classes
Social excursions for class and College groups
Special Programs
The College includes activities in its program that form an important part of its process of pastoral care.
Weekly Chapel period
Annual Week of Prayer
Special Bible study and baptismal classes
Social excursions for class and College groups.
College Council and Parents and Friends Association
These two bodies foster interaction between parents, teachers and students, endeavouring to harmonise the work of the family and the College in the individual growth and development of each student.
---
Chaplaincy
Carmel Adventist College offers a full-time chaplaincy service to its students. It operates as an important part of the College's pastoral care system.
The focus of the chaplains is:
Counsel and Support—Offering support and basic counselling to students and their families where appropriate, and nurturing new students and boarding house residents.
Spiritual Development—Helping students develop healthy spiritual beliefs and values through whole school and small group programs and one-on-one discussions.
Resiliency and Values Education—Encouraging students to develop self-worth, resiliency, organization, respect, relational skills, leadership skills, small group programs, and opportunities for community service.