Our students shine at Carmel because...
We Care
We nurture our students, parents, each other and our environment. We believe that caring for one another as a school community is important for us to thrive as a school family. It is through caring and respectful relationships that our students' potential can be achieved academically, socially, physically, and spiritually. As a school community we also believe in caring for our environment, and we use our beautiful surrounds as an important learning tool.
ENJOY THE FRESH AIR
A college among the trees in the beautiful carmel and bickley valleys
We Value
We value our students as individuals and children of God. As such, our goal is to instil timeless Christian values into the hearts of each student. Love, humility, respect, discernment and service are just a few of the enduring values that we weave into our 21st century education program.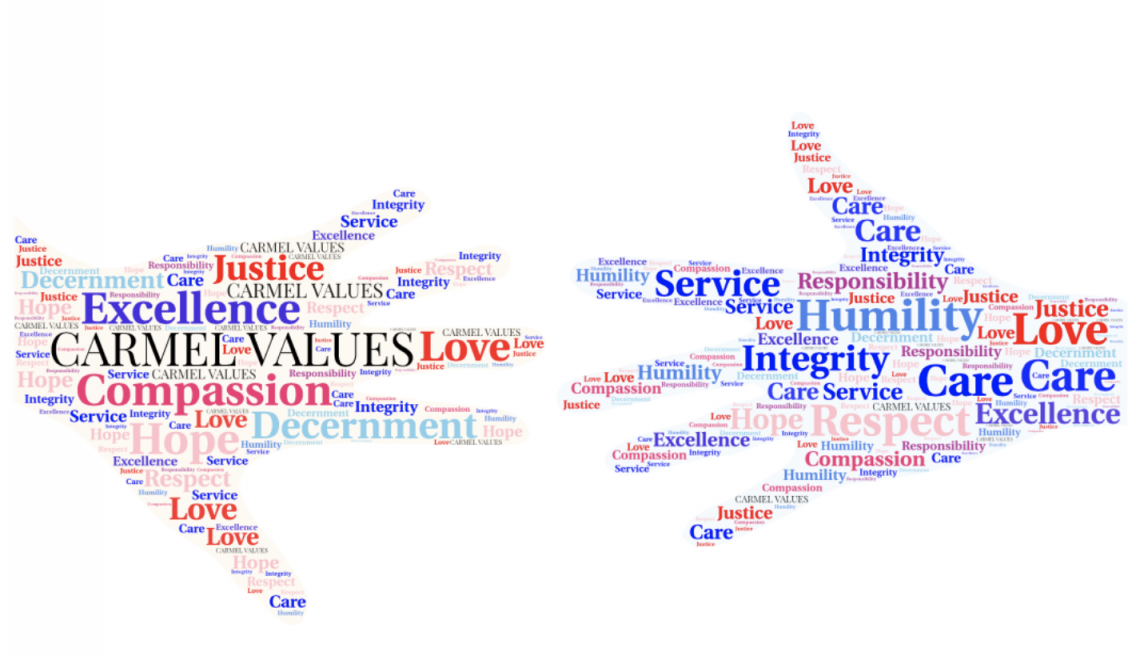 We Believe
Our connection with God enables us to value others above self. We believe that God is the Creator and Sustainer of life, who freely offers salvation to anyone who responds to His love. The Bible is our central source of truth and portrays God's desire to have a personal and meaningful relationship with each of us. How we respond to Him will determine our future, both in this life and for eternity. We seek to provide a safe environment where students can develop their own understanding of the world, in an atmosphere that is open and supportive. Our ultimate desire is for our students to have a journey of faith that is life-long and lasting.
GREATNESS THROUGH SERVICE
A school centred on God, preparing lives for service
​
We Serve
Through fostering an attitude of service amongst our students, we demonstrate that greatness is seen through humility. As a community of faith, and as our motto 'Greatness Through Service' suggests, we have a strong focus on service to others. This is manifested through practical and personal service within our school community, and also through acts of service that transform the lives of those less fortunate than ourselves. Our aim is for students to understand that to be great, you need to be humble and serve others.

​
We Learn
At Carmel Adventist College we believe lifelong learning is the key to success. We believe in the value and importance of challenging our students to think deeply, critically, and creatively. Students are encouraged to do this through a number of different experiences each year, both within the four walls of the classroom and beyond.
The Primary School's early education focus on the Bush School Model, and the High School's Year 9 Experiential Education Program, are two examples of how Carmel Adventist College combines the outdoors with the concept of formal education. In addition to this, students experience teacher-guided instruction, interaction with other students, the use of innovative technology, relevant resources, and ultimately, learn lifelong skills to help them succeed in the world.
This progressive, flexible approach helps our students achieve personal excellence.

We Love
We seek to show love by believing in our students through our genuine care, patience, hope, and humility. At the core of Carmel Adventist College is our belief in God's unconditional and all-encompassing love. This is clearly seen through the way we treat each other on a daily basis. We believe that all humans are precious to God, and are therefore precious to us. It is because of this view of God's love, that we use a redemptive approach to discipline. We believe that all students deserve the best possible opportunities in life.

​